The Bachelors History 1962 1963 1964 1965 1966 1967 It Becomes a Blur! 1984 1985 1986 1993 2000 2001 2002 2003 2004 2005 2006 2007 2008 2009 2010 2011 2012 2013 2014 2015 2016 2017 2018 2019 2020 2021 2022 2023
'BACHELORS' REVIEW' with Con and Dec The Bachelors

PLEASE BE PATIENT - THERE ARE AN ENORMOUS AMOUNT OF VIDEOS TO LOAD UP,
SO MAY TAKE LONGER THAN NORMAL ... WORTH THE MINUTE'S WAIT?

Happy New Year
Ring in the New Year and wish Everybody a Happy Healthy and Prosperous 2019!!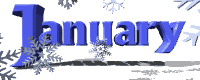 REVIEW of December 2018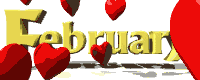 REVIEW of JANUARY 2019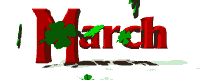 REVIEW of FEBRUARY 2019
Con & Dec appearing with The Houghton Weavers in Blackpool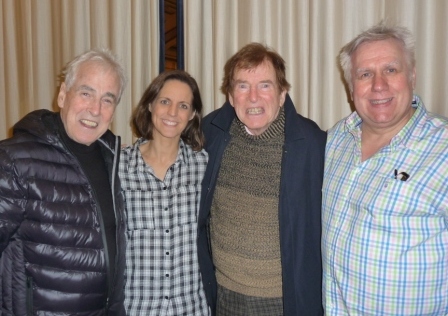 Dec, Christine, Con, and Steve Millington of The Houghton Weavers after their show at The Norbreck Castle Hotel in Blackpool.
What a great night it was driving, through Blackpool, bringing back memories of the many Summer Seasons we have performed there over the years.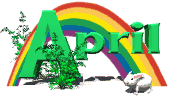 REVIEW of MARCH 2019

REVIEW of APRIL 2019

REVIEW of MAY 2019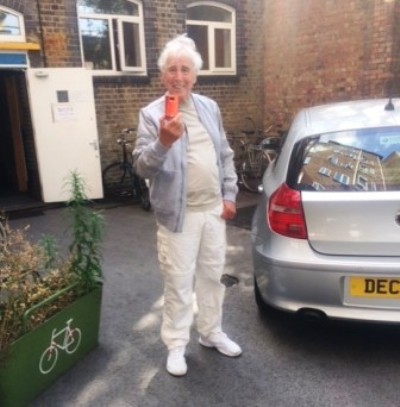 Dec arriving at the studio to appear with Master J on Sunday 4th July for the first of the four half hour radio programmes
with the title 'Arty Facts' on Resonance FM in London on 104.4 FM.
Hear it here: "https:/www.mixcloud.com/.../047-dec-cluskey-arty-facts.../"
'Picnic and Pop'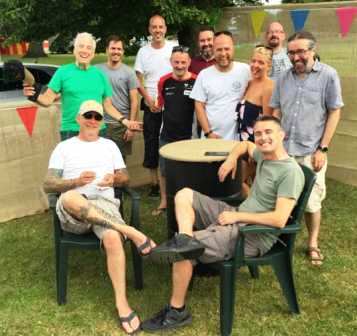 Dec and the team take a well earned rest
after days of getting 'Picnic and Pop'
assembled and running.The festival at Aldershot
was the brainchild of Dec's son (sitting front right)
The festival had a capacity [5,000] turn out
and Dec's 'Village Stage' was a massive hit!

Next Year's event is scheduled for 30th July 2020.

REVIEW of JULY 2019
Noel Gee, Con, Dec and 'The Boss'
Nigel Pilsworth after putting on a great show
at The Great Billing Aquadrome and receiving a Standing Ovation.
Wow! What a great night.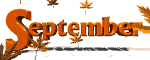 REVIEW of AUGUST 2019
The stone setting of Michael Black RIP
Dec with old pal Johnny Maxim...the owner of 'Encore' magazine. Did Dec get his hair from him or did Johnny get his hair from Dec?
Pictured at the stone setting of Michael Black RIP, the agent who originally gave The Bachelors virtually
all their bookings. At the Astor Club, the haunt of The Krays,
and The Richardsons. Then at all the American Bases, Mildenhall, Lakenheath,
The Columbia Club, and Douglas House. We owe a lot to Michael - may he Rest In Peace.

Julie Rogers, widow of Michael Black chats with Past
King Rat Keith Simmons [script writer for Brian Conley].
Julie had a mighty world-wide Number One hit with 'The Wedding'
Dec wins Another Award
| | | |
| --- | --- | --- |
| | Dec receives yet another award for Public Speaking at Eastbourne Speakers Club from Toastmasters International. This time for completing the brand new Pathways 'Innovative Planning' Course. | |
Dec wins yet Another Award
| | | |
| --- | --- | --- |
| | Dec takes another cup at Toastmasters International 'Humorous Speaking' competition. He is just two heats away from British Champion | |
A Great Night at The Lady Ratlings Ball in London
| | | |
| --- | --- | --- |
| | Dec at the Lady Ratlings Ball with Ruth Madoc and Vicci Michelle having a great night | |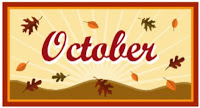 REVIEW of SEPTEMBER 2019

REVIEW OCTOBER 2019
Dec is Past Pupil (Old Boy) of the Year
The O'Connell School
Dec receives his award as Past Pupil of the Year from
Tony Connellan, President of the O'Connell School Past Pupils Union

Dec with Liam Newwell, Principle of O'Connell Schools
and past pupil Padraig Harrington (Eurovision Winner)

Dec makes his speech as 'Past Pupil of the Year' watched
by Tony Connellan, President of the O'Connell School
Past Pupils Union
Dec had a birthday celebration with Sandy his wife [birthday girl], and Victoria, his daughter.

A night out in Hastings .... seeing an amazing show with 'Mandy Gap' [Keith George] ... the funniest and most outrageous Drag Queen.

Mandy Gap
DEC IN GUINNESS BOOK OF RECORDS
Dec is now in the Guinness Book of Records for 'Most Number of Ukelele Players with Santa Clause Hats
playing 10 Consecutive Tunes' along with his Granddaughter Isabelle and her best friend
REVIEW NOVEMBER 2019