The Bachelors History 1962 1963 1964 1965 1966 1967 It Becomes a Blur! 1984 1985 1986 1993 2000 2001 2002 2003 2004 2005 2006 2007 2008 2009 2010 2011 2012 2013 2014 2015 2016 2017 2018 2019 2020 2021 2022 2023
PLEASE BE PATIENT - THERE ARE AN ENORMOUS AMOUNT OF VIDEOS TO LOAD UP,
SO MAY TAKE LONGER THAN NORMAL ... WORTH THE MINUTE'S WAIT?
Con meets Pete Bonner,
one of the 7 Dwarfs
at the Alhambra Theatre.

Con with 'Big Mick' (Michael Walter)
one of the 7 Dwarfs and Comedian Billy Pearce
who were appearing in 'Snow White
and the 7 Dwarfs at The Alhambra Theatre, Bradford.
The show was a 'Sell Out'!

Con guests on the Carl Gresham Radio Show
> >
Rotarian Con helped his
local Rotary Club of Elland
to plant 3000 Crocuses to remind
people of Rotary's Mission
to eradicate Polio from the world.
When children are vaccinated
their thumb is dipped
in a purple die, thus the purple crocuses.

Comedian Tank Sherman joined Con,
Dec, and Victoria at The New hall
in Tiverton to raise funds
for the local Rotary Club

Con, Dec, and Victoria were
thanked by Rotarian Geoff Smythe,
President of The Rotary Club
of Tiverton for helping to raise
£8,000 for their Charity Fund.

Con & Dec met up with
old friend Derek Hardy
and his wife Helen.
Derek was Area Manager
for Pontins Holiday Camps.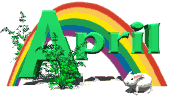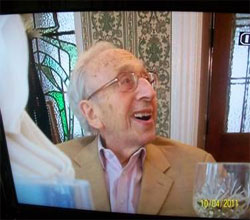 Philip Solomon at lunch with Dec, Sandy, Victoria and Dorothy -
shortly before he passed away.
"Sad news yesterday morning
that Philip Solomon died in Bournemouth … very distressing as Sandy, Victoria and I had been visiting him regularly to keep
his spirits up. Losing his battle against ill health, he just couldn't take it any more … 'no quality of life', as he continually said
… so he just gave up and faded away quickly … he would have been 88 in two weeks.

Dorothy [Solomon] is trying to be her usual strong self but failing miserably.
I never thought I would ever hear her cry. They were so good together.
Philip and Dorothy were true legends in the management/agency business. Max and Blossom Bygraves together
with Philip and Dorothy made a formidable quartet
living side by side in London and in Bournemouth.
From their origins with Mario Lanza and Nina and Frederik, on to Bridie Gallagher, Ruby Murray
[5 records in the top ten at the same time!], Jimmy Shand.
He discovered many, working closely with Hughie Green and his 'Opportunity Knocks'. Freddie Davies,
Norman Collier, Lena Zavaroni, Frank Carson, Pam Ayres.
On the 'pop' side he discovered 'Them' with their lead singer Van Morrison …. The Dubliners
… Gilbert O'Sullivan, David McWilliams, Malcolm Roberts … guided The Bachelors right
through their career.
Smack bang in the middle of all the Tom Jones and Englebert Humperdinck dramas! His record label 'Major Minor'
scored many massive hits.
His lifelong interest was horse breeding and racing … he had much success. 'My Charmaine', named after the Bachelors' hit, was one of his great triumphs.
Through his years he became quite a respected force in the Art World".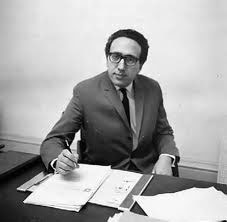 Philip Solomon as Executive director of 'the ship that rocked' … Radio Caroline. His acquiring of the pirate ship
Radio Caroline [The Bachelors owned 33%] was a stroke of genius giving his artists unrestricted air time
for their record releases. The crazy stories of Philip and Dorothy's antics world-wide are legend and they were never
far away from the front pages.
The Showbiz world is now a lesser place without Philip … may he Rest in Peace.

Frank Carson paid his respects
to Philip Solomon and
Spoke very movingly.

Dorothy Solomon said a
last farewell to to Philip,
her Life Long Partner.
She asked Dec to Direct the service.

Twinkle, who Dec discovered,
Ed 'Stewpot' Stewart, Dec
and Dorothy Solomon
said farewell.
Dec Addressing The Toastmasters International Conference
in Windsor

Dec presents the awards at the Toastmasters International Area
Speaking Championships..... Here with Evaluation
Winner Claire Carpenter and
Divisional Governor Gordon Piggott.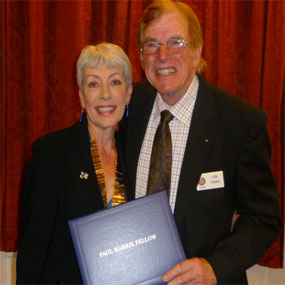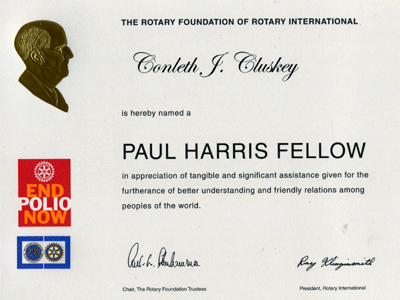 Rotarian Con Cluskey is presented with a Paul Harris Fellowship Award for services to Rotary.
The award was presented by Hazel Metcalfe, president of The Rotary Club of Elland
for Con's outstanding work for Humanitarian Causes over the years.
Dec and Con take time to sign an autograph
for a grateful fan when they appeared
at Seacroft Hemsby

Con poses with some of the celebrities
at St. Thomas's Priory Golf Club
at another charity event.

Comedian Steve Womak gets in the way as Con poses
with celebrities for a photo shoot
included are Mrs. Colin Gibson, Johnny Briggs from Coronation Street, Shel MaCrae,
Ian 'Sludge' Lee and Pete from 'The Horns Inn',
in Rugeley
Con and his wife Kay celebrated
their 50th Wedding Anniversary on 5th Aug. 2011.
The Bachelors Appreciation Society presented
them with a beautiful Rose Bush
and a presentation box containing champagne.
Their Grandson Miles poured the champagne.

Con their daughter Carole and Kay
went to their favourite restaurant,
'The Great Wall' for a celebration meal.

Kay and Con went to their villa
in Seville in Spain with their family
to continue the celebration
of their 50th Wedding Anniversary.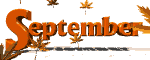 Con and two Footballing Legends Frank Worthington
and Duncan Mckenzie at a Charity Bash
at Ramside Hotel.

Colin 'Fingers' Henry did a fantastic show with
Con & Dec. Colin is a long time friend
of The Bachelors and has appeared with them
on many occasions.

Con had dinner with Snooker Legend
Joe Johnson, World Snooker Championship in 1986.

Steve Pinnell, drummer with
the group Smokie, has a word
with Con after a great night of cabaret.
They both thoroughly enjoyed the evening.

Con joins a line of legendary Sporting
Stars who insisted he get in the picture
with them at Ramside Hall Hotel!!

Two Great Singers get together!
Clive Abbott from The Black Abbotts
and Con form a mutual admiration society.

Dec and Barry Cryer OBE spoke at a Tribute lunch
to Michael [Lord] Grade at The Royal Lancaster Hotel,
London. Other tributes were made by
Joe Pasquale and Don Black.
They had a good laugh
over shared memories

Dec and Sandy visited Dorothy Solomon
for her birthday with The Queen's Portraitist
Robbie Wraith.

Dec and Victoria had a chat with Harry Derbridge
[Shut Up!]
from 'The only way is Essex'
at a charity Golf Dinner
in aid of The Variety Club.
Victoria stole the show at
Chart Hills Golf Club with
Bradley Walshe and Bobby Davro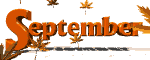 Con & Dec had a packed house
and yet another standing ovation
at The Royal British Legion Club.

Con and Dec presented Margaret Haddon
with flowers and sang her favourite song
'Walk With Faith in your Heart'
to encourage her during her hospital treatment.

Dec greets Prince Philip
as he arrives for a special dinner
at 'The Water Rats'

Dec's Granddaughter Layla plays
with her favourite parrot 'Magic'

Dec lines up with Prince Philip
and the Past King Rats of
The Grand Order of Water Rats
Con with brothers John and Bob Gittins
helped to raise funds for the
Marie Curie Cancer Care Unit

Con and Grandson Miles
ready for 'Trick or Treat'

Con's Son Greg with his children Freddie
and Lydia ready to join in the
Halloween fun.

A gathering of legends of Showbusiness!
Dec with Johnnie Hamp TV producer of 'The Comedians'
and his wife. Jess Conrad, 'Diddy' David Hamilton and Con.
Con reminisces with old friend
Bert Weedon OBE when they met up
at The Water Rats Ball.

Comedian Tony Barton, Con,
Fraser Hynes and Ed 'Stewpot' Stewart

Jess Conrad CFL has a serious word
with Dec before the fun starts
at The Water Rats Ball
at the Lancaster Hotel.
Dec with old friend John McGuigan, who is manager of Bargoed Golf Club,
along with Con & The Captain of the club.
Con & Dec got a rapturous reception when they appeared at the Golf Club
for their Pre Christmas Bash.