The Bachelors History 1962 1963 1964 1965 1966 1967 It Becomes a Blur! 1984 1985 1986 1993 2000 2001 2002 2003 2004 2005 2006 2007 2008 2009 2010 2011 2012 2013 2014 2015 2016 2017 2018 2019 2020 2021 2022 2023
PLEASE BE PATIENT - THERE ARE AN ENORMOUS AMOUNT OF VIDEOS TO LOAD UP,
SO MAY TAKE LONGER THAN NORMAL ... WORTH THE MINUTE'S WAIT?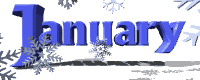 REVIEW of DECEMBER 2014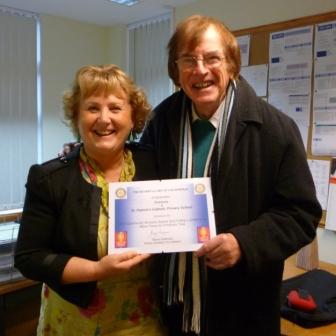 Con presented Linda Brown, head teacher at St.Patrick's School
in Elland, with a plaque on behalf of The Rotary Club of Elland
in thanks for the Shoe Boxes filled by the children
at the school. To learn more click on 'Rotary Shoeboxes'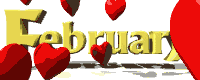 REVIEW of JANUARY 2015
Con having fun with friend Tracy Greenhalgh
at Elland Rotary Club's
Valentine Night Ball

Dec trying on a new stage outfit??

Con with friend Tracy Greenhalgh and
'Sound Engineer' Jordon at
Elland Rotary Club's Valentine Ball
'I Think I'm in an Old Peoples' Home!"
at Lansdowne Hotel
Dec's speech at Eastbourne Toastmasters meeting won him huge applause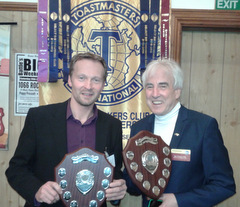 Dec wins the coveted 'Speech Evaluation Contest'
at Battle Speakers ... here with Barnaby Davies
who beat him to second place in the
International Speech Contest"
Barnaby drives Touring mammoth trucks
world wide for artists such as Madonna, AC/DC etc.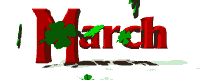 REVIEW of FEBRUARY 2015
Dec and Oliver prepare for action at Sestriere on the Italian French border ...
not for the faint hearted!
| | | |
| --- | --- | --- |
| | | |
Dec enjoying the scenery

Dec took a tumble on the slopes...
Even the best take a fall!!

Oliver having a ski with his dad,
"he's not done too bad"!!
Mill Rhythe Holiday Village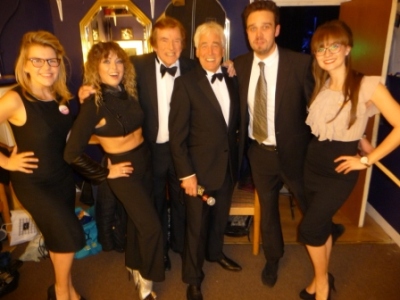 Victoria Cluskey, Con & Dec and their
percussionist Danny Hudson with two
of the girls at Mill Rhythe Holiday Village
after another successful night.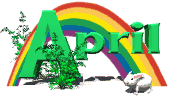 REVIEW of MARCH 2015
Filming
'Music from the Family'
for BBC
Dec chats to the camera man
at Con's Home, New Hall, where they were
filming their documentary on
their families.

Con & Dec with the film crew from Belfast
celebrating after their filming the spectacular show at
Seacroft Holiday Village for the TV documentary.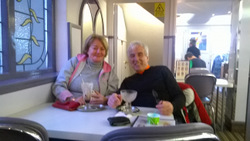 Zeina ... Layla [Dec's granddaughter]
had her other Grannie come over from Dubai ...
Dec wins yet another 'gong'
for Speech Evaluation
at Battle Speakers ... the speech title,
this time went to Barnaby Davies
incredibly he drives 18 wheel trucks
for the likes of Beyonce, AC/DC, Madonna ...
what a great speaker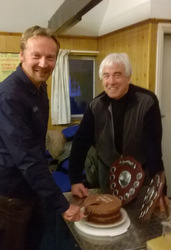 REVIEW of APRIL 2015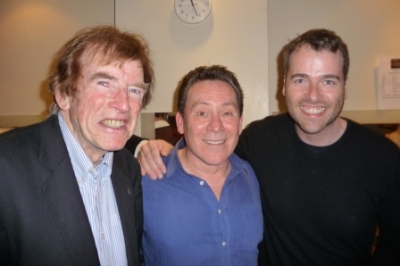 Con & his son Phillip went to see
UB40
perform at The Victoria Theatre
in Halifax, then joined
Robin backstage for a glass of champagne.
What a great night!!!
TWINKLE
It is with great sadness we announce the death of our friend 'Twinkle'.
We helped to discover her in 1964 and she became a star in her own right with a huge following.
Sadly she succumbed to cancer.
Rest in peace dear friend.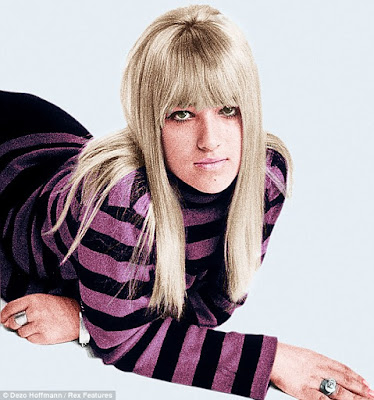 TWINKLE RIP.
Dec & Con met up with old friend
Craig Douglas when they appeared together
on a Variety Show at Trowbridge Civic Centre.
There were standing ovations all round
for these stars of the 60's.

Con & Dec had a sensational night
when they appeared at Elsham Golf Club.
After the show they posed for photographs
with members of the Club.

Con & Dec with Trowbridge Town Crier Trevor Heeks at the Imperial Charity's 25th anniversary Variety Show at Trowbridge Civic Hall.

REVIEW of MAY 2015
Dec shows off his Harmonica skills
as he plays the 'Paso Doble'
during his speech.

Dec tells of the old Irish 'seanchaí',
or 'Story Teller' from his youth in Ireland

Dec in full flow during his talk on
'My Interesting Life'
for 'Friends of Devonshire Park Theatre'
at The Cumberland Hotel.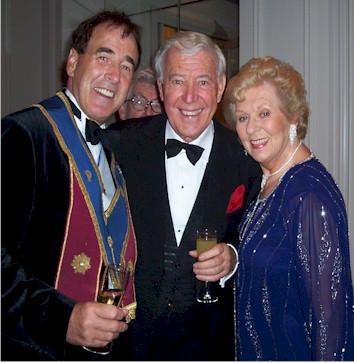 Sad news when our old Irish Pal Val Doonican passed away.
As his daughter said "His batteries just ran out"
He will be sadly missed.
Here he is, above, in happier times with Dec and his wife Lynn.
RIP. VAL..... WALK TALL


REVIEW of JUNE 2015

REVIEW of JULY 2015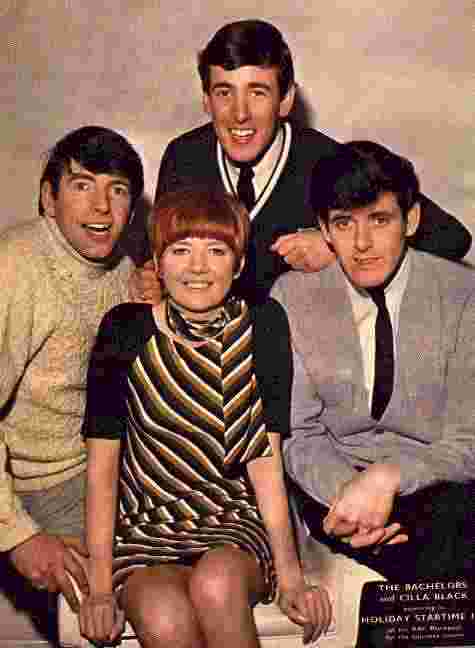 Sad news! Our old friend Cilla Black passed away. She will be sadly missed.
Here she is in happier times with The Bachelors
RIP. Cilla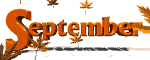 REVIEW of AUGUST 2015
Annabel Giles and Dec appeared in a
production of the award winning play
"25th Annual Putnam Spelling Bee" [two Tony Awards]
at Eastbourne Underground Theatre.
Annabel was famously married to
Midge Ure and has done
loads of TV presenting
.... nice lady. Annabel Giles was born on May 20,
1959 in Griffithstown, Gwent,
Wales as Annabel Claire Giles.
She is known for her work on The Wright Stuff(2000),
I'm a Celebrity, Get Me Out of Here!
NOW! 2002) and I'm a Celebrity, Get Me Out of Here!

Con & Dec were appearing at Worthen Village Hall
for a charity event organised by their friend
John Gittins. Old friend Comedian Ian Sludge Lees
popped in to see them a
nd did a few gags to support the cause.
Good old 'Sludgy'

Dec with Stephanie Reynolds ....
at the 'Lark in the Park' annual
two day event at Eastbourne Recreation Grounds.
Stephanie is the reason why the
Charitable Foundation was thought of first
... Dec is the Patron
Eastbourne speakers Club winner Dec Cluskey
has fun with Jeff Grace, previous winner
- all in good fun!
Dec Wins 2015
Above Dec sweeps the board at Speaking Competition
for Eastbourne Speakers Club
Dec took 1st Place 'Humorous Speaking Contest'.
Although he did not get many laughs he still won the trophy!!

Meanwhile Victoria (Dec's Daughter) was
performing her Kylie act
and Dec operated the sound equipment
performing at Plymouth ... what a night?

Dec took 1st Place 'Table Topics Contest'
In Table Topics the contestants
have to speak, ad lib, for two minutes
on a subject simply given on the spot.
Elland Rotary Club Vintage Weekend
Con in his 'High Viz' Rotary Jacket
toured the exhibits with the
Mayor of Calderdale Councillor Lisa Lambert
and her Husband and Elland Rotary Club President
David Wilkinson along with some visitors to the show.

Con & Dec gave a fantastic performance
at the Rotary Vintage Ball

Con and all his fellow Rotarians
took a ride on the steam train.
Didn't we have fun raising money for charity!!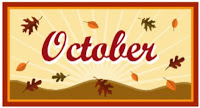 REVIEW of SEPTEMBER 2015
Tooting Conservative & Unionist Club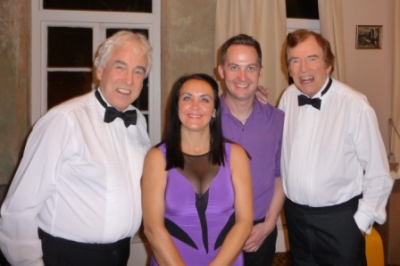 Con & Dec performed at Tooting Conservative Club
in London to a packed audience.
Also on the bill with them was
'Vox Magique' a wonderful magic act
consisting of magician Tim Osler and vocalist
Faye Smith. A great night enjoyed by all.

REVIEW of OCTOBER 2015
Off to scare the world ....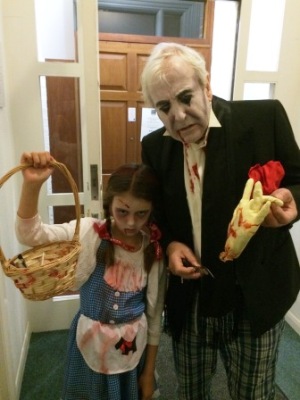 Dec and his Granddaughter Layla
were out 'Trick or Treating' on Haloween.
Don't they look scary?
Dec won the first prize
for the competition at toastmasters
with his speech about 'Poor Joe Smith' who died on that spot ...
with the dead severed hand,
the peeled peaches with crushed grape eyeballs,
prunes for brains
and cold spaghetti for hair
was wonderful.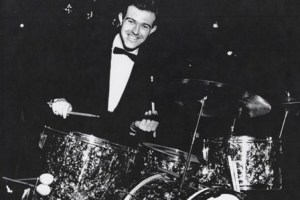 Andy White The drummer who played on our first hit record
Charmaine
has died in America.
A Lovely man, well liked
RIP Andy
Con and Dec with Neil Crossland
of 'Stagewear Unlimited'

Con & Dec with Steve 'Golly' Goulding,
who promoted the show at
The Crofters Hotel, and his mum.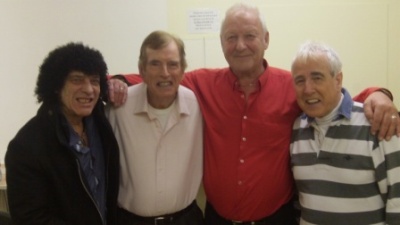 Mungo Jerry and Agent Brian Layne
came to visit Con & Dec
when they played
The Barrington Theatre in Ferndown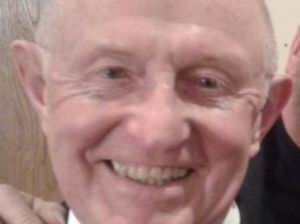 Johnny More
Johnny More, our friend and Brother Water Rat, died on Tuesday 8th December 2015.
A lovely man and a great friend who will be sadly missed by his family and many friends.
Rest In Peace Johnny