The Bachelors The Original 60's Group.
1985

Con & Dec Cluskey

Con & Dec with Peter Phipps
As The New Bachelors Con & Dec with Peter were as busy as ever
>

The New Bachelors spent a week at Romanos famous Cabaret Room in Perth where all the big star play went down a storm with standing ovations every night.

Peter Phipps had breathed new life into the act with his musicianship!
Con & Dec's Coat of Arms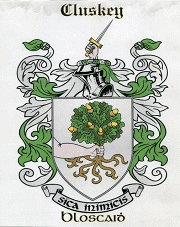 The Original Cluskey Coat of Arms.
http://www.thebachelors.co.uk/1962.htm -- Revised: 01/01/2020 01/01/2020 16:14
Copyright © 2001 Con & Dec The Bachelors. The Original 60's Group. All rights reserved.
Maintained by: bachelors.webmaster@thebachelors.co.uk
DISCLAIMER: Please note that this is a historical site for reference only. This site does not purport to be a promotion of Dec Cluskey and Con Cluskey as 'The Bachelors'. Con and Dec [who recorded every Bachelors' Hit] are familiarly and legally known as Con and Dec The Bachelors.
That Dog is Loose Again!