The Bachelors The Original 60's Group.
THE BACHELORS SHOW at The Opera House, Manchester JANUARY 1967
THE BACHELORS WITH THE STARLIGHTERS AND THE TILLER GIRLS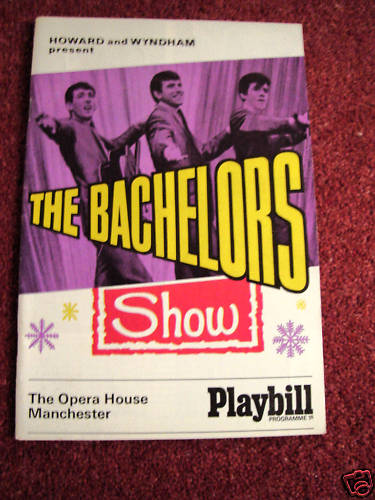 >>>>>>>>>>>>>>>> <<<<<<<<<<<<<<<<
summer season in The Futurist Theatre, Scarborough, where we record our Irish Album, 'Under and Over' in the dressing rooms !
It's a tight squeeze, but it sounded great!
Decca wanted an Irish Album from 'The Bachelors' but they were too busy to travel to London, so the studio came to them! Sitting in different dressing rooms for 'separation' and fitted with earphones they recorded the back tracks, then put the voices on in another dressing room. One track was performed live in the pub next door to the theatre! When other musicians were required they travelled to London to the Decca Studios in West Hampstead.
ALSO in 1967
'The Bachelors' opening Batley Variety Club, 26/3/'67.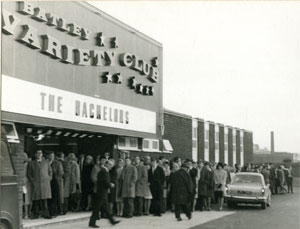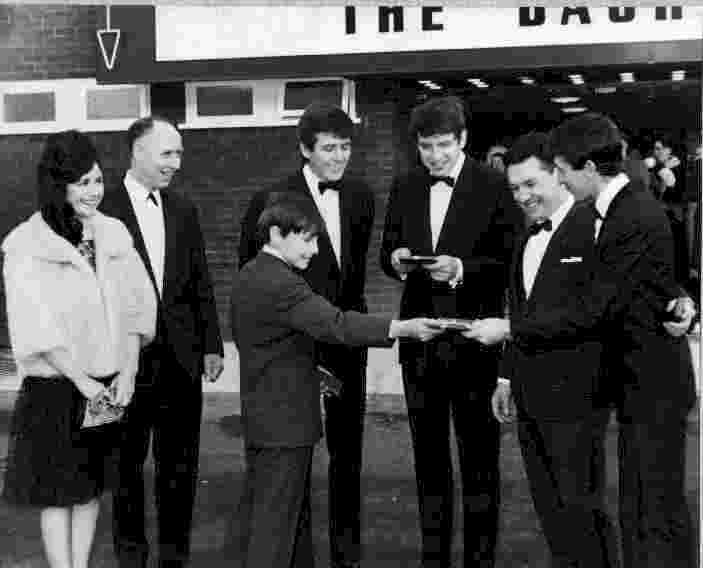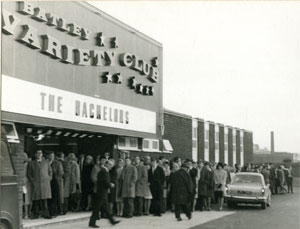 On 10th Dec. 1966 The Bachelors were asked to lay the Foundation Stone for Batley Variety Club in Yorkshire, England.1

Sixteen weeks later they opened it to the public. Many great artists followed in their footsteps including

The Supremes,

Louis Armstrong,

Shirley Bassey

and

The Bee Gees.

(One of them married a waitress from there!)

The club is still going strong, although it is now called 'The Batley Frontier Variety Club'. The Foundation Stone was on the right of the front door as you entered.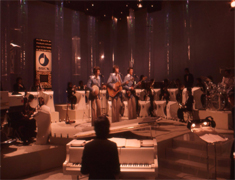 The Bachelors
The Bachelors appearing on Chinese Television whilst they were in Hong Kong
The Bachelors appeared at The Birmingham Hippodrome and spoke of their recent success at The San Remo Song Festival, and of their forthcoming album 'The Golden All Time Hits'.
The Bachelors
The Original 60's Group.
http://www.thebachelors.co.uk/1967.htm -- Revised: 02/02/2016
Copyright © 2001 Con & Dec The Bachelors. The Original 60's Group. All rights reserved.
Maintained by: bachelors.webmaster@thebachelors.co.uk
DISCLAIMER: Please note that this is a historical site for reference only. This site does not purport to be a promotion of Dec Cluskey and Con Cluskey as 'The Bachelors'. Con and Dec [who recorded every Bachelors' Hit] are familiarly and legally known as Con and Dec The Bachelors.