The Bachelors The Original 60's Group.
The Historic Telegram dated 8th March 1962 from Philip Solomon to Con Cluskey asking him to confirm their contract to tour with Nena & Frederick, which started Con & Dec Cluskey on their fantastic career

<<<<<<<<<<<< >>>>>>>>>>>>

Con dining with Nina and Frederick

In 1962 Philip Solomon an entrepreneur from London appeared on the scene and booked them to tour Gt. Britain with Nina & Frederick - - "There's a Hole in my Bucket" - - The tour finished in Manchester where they worked on the Club Scene for several months.

<<<<<<<<<<<< >>>>>>>>>>>>

Philip Solomon again approached them to appear in a Summer Season Show in Arbroath in Scotland. Top of the Bill was Patrick O'Hagan (Johnny Logans Father) from Ireland. Also on the bill was Also on the bill was Hal Roach, a comedian from Dublin.

Dick Rowe from Decca Records heard them rehearsing and asked them to record 'Charmaine'.

Con & Dec, with Steve Perry (who was a producer on Basic Instinct)

They changed their name to 'The Bachelors', and released 'Charmaine' two weeks before Christmas 1962. It rose to no.5 in the charts and stayed there for 52 weeks!

<<<<<<<<<<<< >>>>>>>>>>>>

who produced their early hit records
Con & Dec - The Bachelors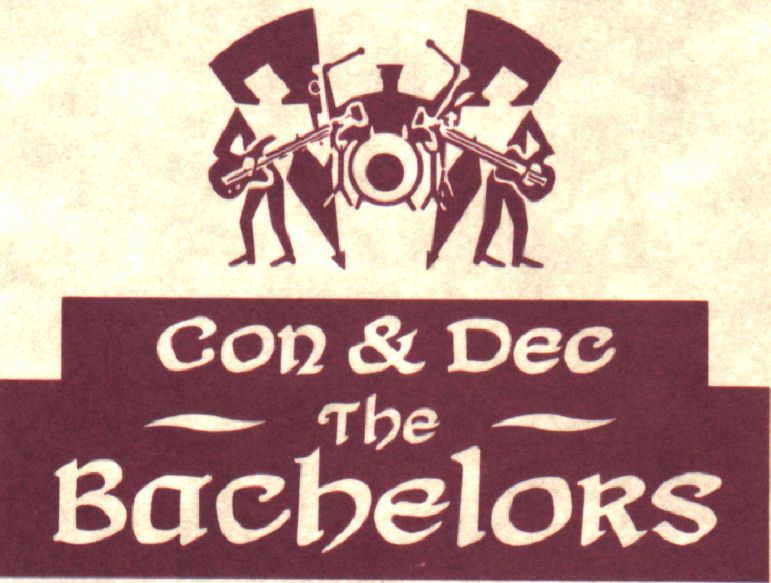 http://www.thebachelors.co.uk/1962.htm -- Revised: 01/02/2016
Copyright © 2001 Con & Dec The Bachelors. The Original 60's Group. All rights reserved.
Maintained by: bachelors.webmaster@thebachelors.co.uk

<<<<<<<< Back Next Page >>>>>>>>
DISCLAIMER: Please note that this is a historical site for reference only. This site does not purport to be a promotion of Dec Cluskey and Con Cluskey as 'The Bachelors'. Con and Dec [who recorded every Bachelors' Hit] are familiarly and legally known as Con and Dec The Bachelors.