The Bachelors History 1962 1963 1964 1965 1966 1967 It Becomes a Blur! 1984 1985 1986 1993 2000 2001 2002 2003 2004 2005 2006 2007 2008 2009 2010 2011 2012 2013 2014 2015 2016 2017 2018 2019 2020 2021 2022
PLEASE BE PATIENT - THERE ARE AN ENORMOUS AMOUNT OF
PICTURES/VIDEOS TO LOAD UP, SO MAY TAKE LONGER THAN NORMAL ...
WORTH THE MINUTE'S WAIT?
Con & Dec 'The Bachelors'
are
Better than Ever!!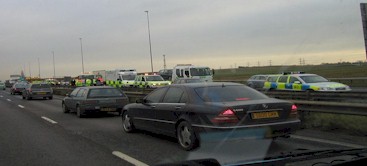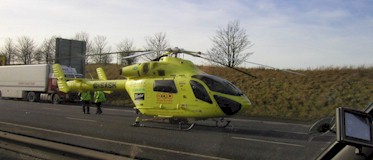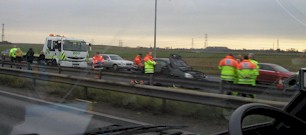 Chaos on the roads.... A good start to 2007......One trip to Maidstone
and Two Smashes, one on the M1 and the other on the M2.
The Yorkshire Air Ambulance was called to the crash on the M1.....
Our Crew was lucky to get there in time for the Concert !!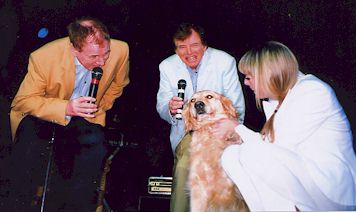 Con Dec & Victoria had a strange visitor
on stage at The Hazlitt Theatre in Maidstone.
Amber a guide Dog whose owner was enjoying
the show came to share the limelight
with Con & Dec The Bachelors
Dec & Giovanni

Alan Reeves, Giovanni, Just Carmen,
Dec, Bobby Solo, Sandy.

Dec with Limo & Giovanni
Recording
Con receives his well deserved 'Four Stars'
from Guitarist and Past King Rat Bert Weedon.
Con has been a Water Rat
for 40 years ....
He gets one star for each 10 years.
Con with Mayor of Calderdale
Councillor Colin Stout
and his wife Ann attending
the Calderdale Mayo Link Function
at Berties of Elland

Con with fellow Water Rat Roy Walker
who was performing in the Cabaret
with a Leprechaun.
Proceeds were given to
Calderdale's special care baby unit
and Overgate Hospice, Elland,
for which the society
has already raised thousands of pounds.

Roy Walker in training for
'Come Dancing!'
Dec & Con sing Happy Birthday
to Av Haddon on her 60th Birthday.

Con & Dec Surprised Av Haddon
by appearing at a private Birthday Party
thrown by her sisters.

Con & Dec enjoyed the party
as much as Av did with her
friends from Asda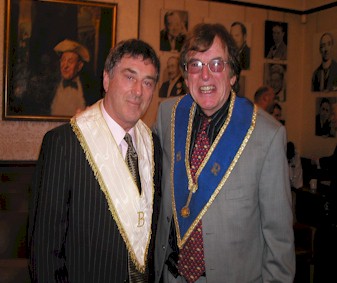 Con with 'Baby Rat' actor
Billy Murray who said
"I'm an actor…I always get asked
to speak…but now I feel overwhelmed…
I need a drink…Thank you to my proposer,
Michael…my friend Derek Martin…
I am just overwhelmed…
thank you all".
What a great night
it was at The Water Rats.
1st April, Con broadcasting
with Carl Gresham on BCB Radio,
Bradford.
Dec and Con were joined
by two fans singing 'Never Walk Alone'
at the end of their show at
Lydons Restaurant in Wimbledon.

Con and Dec captivate
a packed audience.

Con and Dec with Mac
their fantastic sound engineer,
Vicci who sings with them
and adds keyboards,
and Chris, their percussionist
What a team!!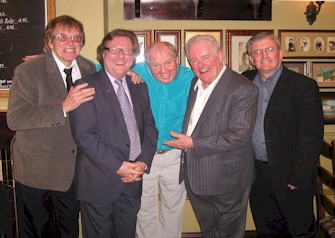 A special Birthday Party
for 'The Gresh'
(second from right)
in Bradford.
Below, Con, with special friends,
John Allen Pennington, Jimmy Cricket
and David Piper
(General Manager of the Palace Theatre, Newark).
Posing for the 40th Anniversary
of Batley Variety Club.
Con & Dec laid the Foundation Stone
and opened the club 16 weeks later.

Con, Vicci, Robin Colville
of 'The Grumbleweeds',
Dec and Tony Barton, pose outside
Batley for the press.

Con & Dec play
to a packed house on the 40th Anniversary
Show at Batley Variety Club
Dec and Con with Laura Albanese
at Hauppauge High School, New York.
Laura and her husband Bob
of LAR Enterprises INC.
organised the spectacular show at Hauppauge

Con & Dec take a breather
from the rehearsals to stroll
around the grounds.

After a spot of shopping at Wal-Mart
Con strolls back to his hotel
on the highway to New York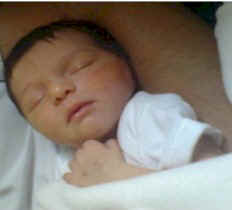 A new addition to the 'Bachelors' Family'.
Dec's New Granddaughter, Layla, who was born to Louisa
New 'I Believe' released in America

Three Legends, Alf Pearson,
Con and Ronnie Ronald.

The Water Rats sing
Happy Birthday to Alf Pearson
on his 97th Birthday.
Alf sang his last song,
which he wrote himself!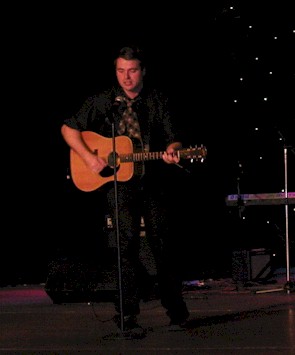 Phillip, Con's Son,
makes his debut
at Batley Variety Club, Yorkshire.
A chip off the 'Old Block'.
Con & Dec enjoy a walk
on the beach at Peel Castle.

Another huge success
in the Isle of Man
with a Standing Ovation of course!

Vicci Dec and Con
at the Centenary Centre
on the Isle of Man.
"If they play Harmonicas
it's the Original Guys
who made all the records!"

Playing the 'Pasa Doble'

Still Enjoying It
Dec, Bert Weedon,
Jess Conrad and Con with
Dr. Jim Marshall OBE (seated)
a Happy Birthday

Dr. Jim's Cake

Dec, Neill Gauntlett,
Brian Poole, and Con
celebrate Dr. Jim's Birthday.

Dec and Steve Dawso
who works in Marshalls
Technical Department,
share some information.
This is the way
to learn your business!

Michael Black, Rick Wakeman,
Terry Marshall, Dec, Con
and Iron Maiden Drummer Nico McBrain

Con with Kenny Baker who played R2-D2 in Star Wars. Kenny was also a guest at Dr. Jim's Party

Mark Ritchie of the
Stage Magazine presents
Con with the Award.

Another Gong

Venue Magazine surprised
Con & Dec by voting them
the best 'Big Name' act
currently playing in the UK

Con is congratulated
by Compere Tufty Gordon
and Noel Gee
of Venue Magazine

Con with Water Rats
Udo Fontaine, Bob Potter OBE
from Lakeside and Dec

The Fabulous Tiller Girls
entertain at tha Lady Ratlings Ball
at Grosvenour House

Water Rats Adger Brown,
Vincent Hayes and Con
were guests at the
Lady Ratlings Ball

Water Rats Graham Cole,
Dec, Vincent Hayes and Bryan Burdon
went to The Ball.

Peter Elliott Dec
Adger Brown and Con

Old Pal Val Doonican also
came to the Ball

Our Good Friend Chris Lynn Died -- R.I.P.

'Diddy David' Hamilton
joined us at Chris's Funeral

Our Friend Vic Lawrence
also joined in the Celebration
of Chris's Life

Con joins Mr & Mrs Kenny Lynch,
Vicci, and Old Friend Bobby Davro

Con with Barbara, Bob Potter OBE, and Dec

Water Rats Paul James and Keith Simmons,
Brian Conley and Con

Beryl Kaye
wife of King Rat Kaplan Kaye,
has a good time with Vicci Cluskey

Dec and Musical Rat Don Shearman
comment on the band!

The Fireworks go off
on the tables to end a fantastic
evening at Lakeside.

Happy New Year

Ring in the New Year and wish Everybody
a Happy Healthy and Prosperous 2008