The Bachelors History 1962 1963 1964 1965 1966 1967 It Becomes a Blur! 1984 1985 1986 1993 2000 2001 2002 2003 2004 2005 2006 2007 2008 2009 2010 2011 2012 2013 2014 2015 2016 2017 2018 2019 2020 2021 2022 2023
PLEASE BE PATIENT - THERE ARE AN ENORMOUS AMOUNT OF
PICTURES/VIDEOS TO LOAD UP, SO MAY TAKE LONGER THAN NORMAL ...
WORTH THE MINUTE'S WAIT?
Con & Dec 'The Bachelors'
are
Still Getting Better and Better

Con joined other showbiz celebrities at the annual bash
at The Cedar Court Hotel, Huddersfield, organised by
Neil Crossland [Stagewear Unlimited]
Con & Dec with Tony Teret after a fantastic night
at the 'Live & let Live'
"Wow that was a hot one!"

Con & Dec Perform at Huddersfield Golf Club
in a mini Glastonbury Festival Atmosphere.
50,000 watts of sound provided by Phillip Cluskey
"Wow that was a loud one!"
| | |
| --- | --- |
| A night at The Congress Theatre, Eastbourne | |

The Finale - Con sings 'Angels' supported by the Full Cast
Celebrity Golf Tour

Con with Pauline and her sister
who supplied "Fancy a Bonk" shirts for the Celebrities!
A Weekend Performing in Guernsey
Ken adjusts his Vox Amp for the show

What a nice way to spend
a Sunny Sunday Afternoon in Guernsey with Ken

It was Sunday, so Con & Dec visited
the Little Church in Guernsey

Hitler left some Bunkers in Guernsey,
so Con & Dec had a look around one.
Jay, Jimmy, Con & Wayne

Con joins 'The Osmonds' in Blackpool
where they are appearing at the Grand Theatre
with Billy Pearce.
Con & Dec Entertaining a packed audience
at the Rotary District 1220 Conference
at The Spa Theatre, Scarborough.

Con & Dec with Rotary District Governor
Chris Garner

<
Playing in comfort at
Parador Malaga del Golf

No better hotel for the night

The 18th at Montecastillo

Ready for a massage!!
The Bud Flanagan Leukaemia Fund Boxing Night
Con & Dec with old friends Bernard Coral
and Sir Henry Cooper

Dining in style with
Dr. Jim Marshall OBE and his son Terry

Con & Dec used to tour
with Barry McGuigans Father, Pat McGuigan.
There was lots to reminisce about.

What Nice People,
Geoffrey Archer, who is writing
yet another book!
And Prof. Gareth Morgan PhD.,F.R.C.P.F.R.Path.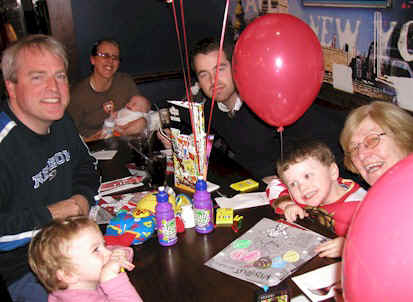 Con had a 'Happy Birthday Party'
with his family whilst listening
to Ed 'Stewpot' Stewart playing Con & Dec's
hits on BBC 2
as 'Record of the Week'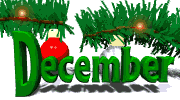 Jess Conrad ( The Teeth are real--The rest is False!!),
Con, Craig Douglas, and Dec,
at a re-union in Welshpool

Billy Davis, Con, Jet Harris
looking Dapper, and Vince Eager, at a re-union
in Welshpool

Con, Johnny Leyton, Billy Davis (Still as lovely as ever),
and Dec at a re-union in Welshpool

What a lineup!- Mike Berry, Ricky Valance, Con,
Chas McDevitt, Clem Cattini, Dec
and Wee Willy Harris at a re-union
in Welshpool
Another Successful Production
Dec's Son Oliver proudly shows off Dec's
1st Grandson Zacharia

I'm Oh So Tired!!
Happy New Year
Ring in the New Year and wish Everybody
a Happy Healthy and Prosperous 2006