The Bachelors History 1962 1963 1964 1965 1966 1967 It Becomes a Blur! 1984 1985 1986 1993 2000 2001 2002 2003 2004 2005 2006 2007 2008 2009 2010 2011 2012 2013 2014 2015 2016 2017 2018 2019 2020 2021 2022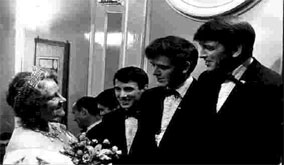 The Bachelors appear on their second Royal Variety Performance before The Queen Mother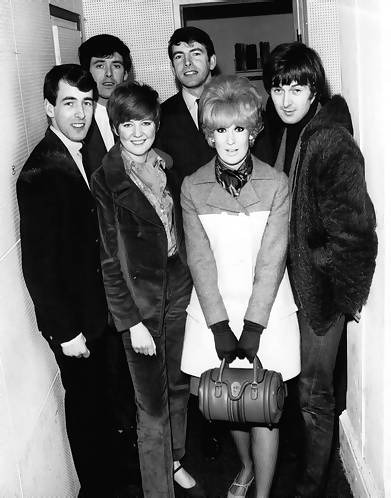 The Bachelors visited Caroline House, the offices of Radio Caroline, along with Cilla Black, Dusty Springfield and Spencer Davis.


Radio Caroline was a Pirate Radio Station based on a ship off the British Coast. The public had little idea that
The Bachelors were 1/3 owners of Caroline! All of their investment was lost. A tidy sum.
Back in Blackpool's ABC Theatre 'The Bachelors' with
Cilla Black supporting them.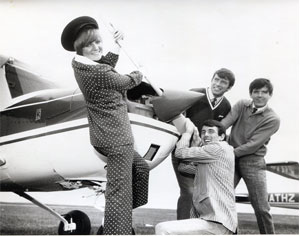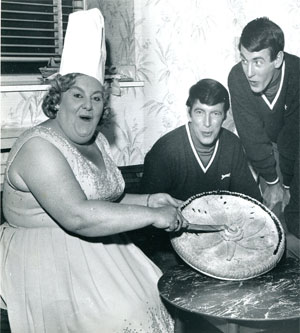 Mrs Mills who was a brilliant pianist, celebrating with a cake
she had baked in honour of a record breaking Summer Season!
Cilla Black was asked by The Bachelors to join them for a 16 week Summer Season at the ABC Theatre in Blackpool, England. The show was a complete sellout for the entire run. Both Cilla and The Boys were presented with plaques at the end of the season to commemorate the fact. Most nights, even the 'standing room' was full which was a record not just for the ABC Blackpool, but for all ABC theatres in the country!
Also on the bill was Pianist Mrs Mills, Freddie [Parrot-Face] Davies, Canadian comedian Frank Berry, and comedian Ray Fell.
The Bachelors' appearing with Billy Fury, in the film 'I Gotta Horse' - also Billy's agent Larry Parnes

The Bachelors were in Blackpool, the film was being made in Great Yarmouth. This meant The Boys had to fly down to the film set to do their bit each day, returning in the evening to appear on stage in Blackpool. They sang two songs in the film which were pre-recorded in London.
The choreography for the film was directed by their great friend Ross Taylor. He produced/choreographed virtually every show, TV, film apprearance of The Bachelors.
A trip to America to appear on the Ed Sullivan show and the Johnny Carson Show on TV and perform some Cabaret shows
We did two nights at Lou Rossi's Three Oaks Restaurant in a sleepy little suburb of Los Angeles called Montrose.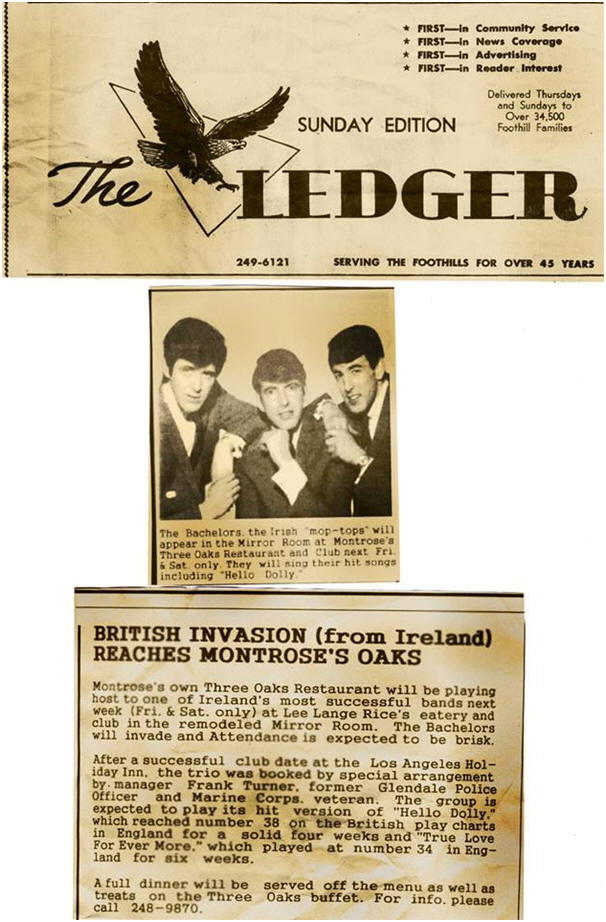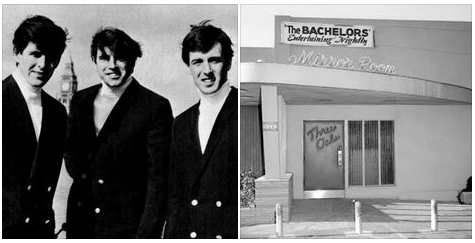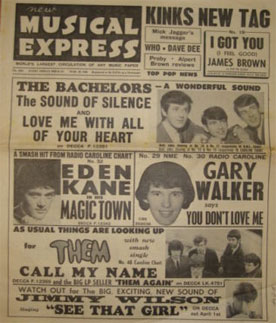 The Bachelors released 'Sound of Silence' which went to No.3 in the UK Charts. This did not go well with Paul Simon, as he mentions it in his autobiography
On 10th Dec. 1966 The Bachelors were asked to lay the Foundation Stone for Batley Variety Club in Yorkshire, England.
The club was to become famous for the quality of the shows that the owner, Jimmy Corrigan put on, as he booked world class acts such as Louis Armstrong, The Bee Gees, Shirley Bassey as well as The Bachelors.