The Bachelors
The Original 60's Group.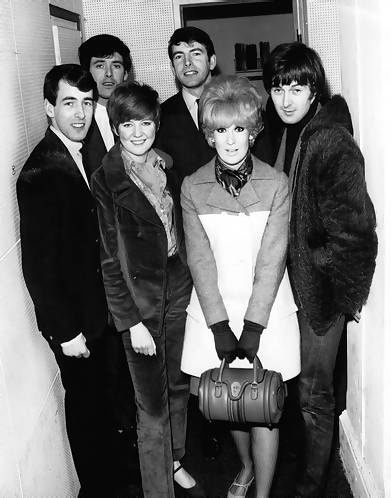 The Bachelors visited Caroline House, the offices of Radio Caroline, along with Cilla Black, Dusty Springfield and Spencer Davis.
Radio Caroline was a Pirate Radio Station based on a ship off the British Coast.
Back in Blackpool's ABC Theatre 'The Bachelors' with Cilla Black supporting them.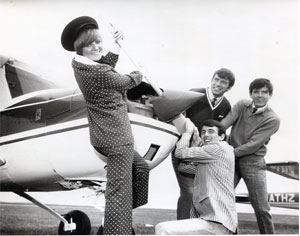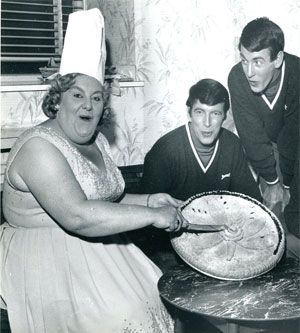 Mrs Mills who was a brilliant pianist, celebrating with a cake she had baked in honour of a record breaking Summer Season!
A trip to America to appear on the Ed Sullivan show and the Johnny Carson Show on TV and do some Cabaret shows
We did two nights at Lou Rossi's Three Oaks Restaurant in a sleepy little suburb of Los Angeles called Montrose.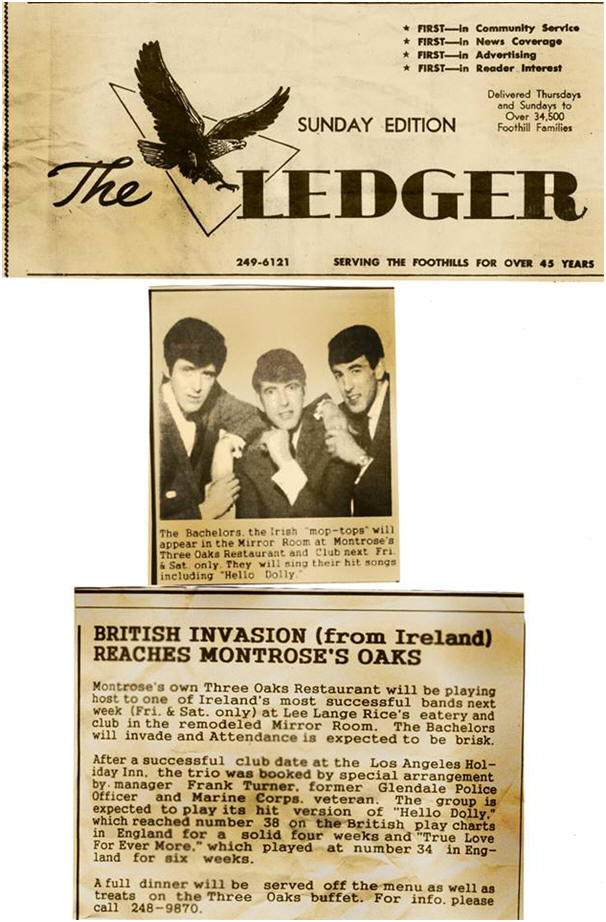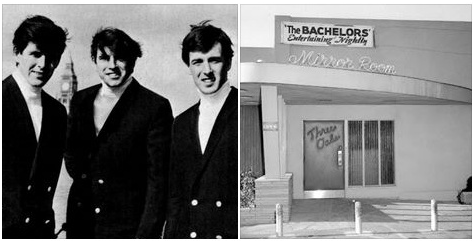 >>>>>>>>>>>>>>>>>>>>>>>>>>>>>>>>>>>>>>> <<<<<<<<<<<<<<<<<<<<<<<<<<<<<<<<<<<<<<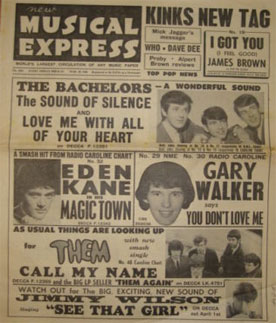 The Bachelors released 'Sound of Silence' which went to No.3 in the UK Charts. This did not go well with Paul Simon, as he mentions it in his autobiography
>>>>>>>>>>>>>>>>>>>>>>> <<<<<<<<<<<<<<<<<<<<<<<<<<<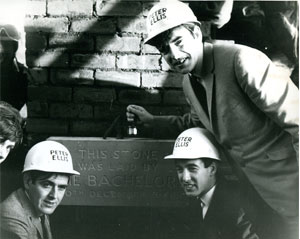 On 10th Dec. 1966 The Bachelors were asked to lay the Foundation Stone for Batley Variety Club in Yorkshire, England.
The club was to become famous for the quality of the shows that the owner, Jimmy Corrigan put on, as he booked world class acts
such as Louis Armstrong,
The Bee Gees,
Shirley Bassey as well as The Bachelors.
The Bachelors
The Original 60's Group.
http://www.thebachelors.co.uk/1966.htm -- Revised: 12/02/2018
Copyright © 2001 Con & Dec The Bachelors. The Original 60's Group. All rights reserved.
Maintained by: bachelors.webmaster@thebachelors.co.uk
DISCLAIMER: Please note that this is a historical site for reference only. This site does not purport to be a promotion of Dec Cluskey and Con Cluskey as 'The Bachelors'. Con and Dec [who recorded every Bachelors' Hit] are familiarly and legally known as Con and Dec The Bachelors.