Home
The Bachelors
---
---
---
---
---
Useful links to help your musical career:
Organisations

Performing Rights Society
The PRS is the UK association of composers, songwriters and music publishers. It administers the 'performing right' in their music.
Phonographic Performance Limited
PPL is a music industry collecting society representing over 2,000 record companies, from the large multinationals to the small independents. They collect licence fees from broadcast and public performance users on behalf of the record companies. This licence fee revenue, after deduction of running costs, is then distributed to their record company members and to performers.
Musicians Union
The M.U. was founded over 100 years ago in 1893, and has a proud history of service to musicians of all types.
British Actors Equity
The trade union representing performers and artists. Protecting the rights of actors, directors, choreographers, stage management and designers. Membership available for professionals in the entertainment industry.
Library of Congress: Copyright Information
How to copyright your work (in the US). Includes downloadable forms.

Lyrics and Music

Rhyming Dictionary
Ideal for when you are stuck.
Rhyming Dictionary
Looking for an eleven syllable phrase that rhymes with "Trees"? Simple: "Chronic obstructive pulmonary disease". Good luck working that into a hit!
Links to more

Rhyming Dictionaries

Lexical FreeNet
Connected thesaurus.
Music Theory
A superb site on music theory, by Gary Ewer, B.Mus..

Musical Equipment and Instruments

Fender

Yes, I play a nice 'Fender'...thanks to Robson and Jerome having a Number One with our 'I Believe' a couple of years ago. 'Fender' rewarded us well.


Gibson

Gibson too...wonderful guitars, a fabulous 'Les Paul' to die for and a 'Sunburst' that you would cut your arm off for...plus an original 'Blue Ridge'...Wow....sometimes I pinch myself! Thank you Gibson!


Marshall Amplification

Dec and Sandy always have a ball with Jim and Pauline...Jim Marshall, the founder of 'Marshall', makes great amps as well! I play a JMP1 rack 'valve' pre-amp module plus a rack mounted Marshall 'Valvestate' amp.....stunning!



Paiste
Cymbals
Zildjian
Cymbals
Musician Shop
For guitars, instruments and accessories ranging from guitar strings and harmonicas to bongos all sold online over secure payment page from the UK's biggest musical e-tailer.

Miscellaneous

Bandit Newsletter
Check out John Waterman at Bandit... a heck of a nice guy... genuine and knows what he's talking about! Call him, mention Dec Cluskey's name and he'll send you a free A & R Newsletter... powerful stuff... you'll love it! Phone +44 (0) 1983 524110 or email:bandit@banditnewsletter.com

Also at Bandit:

LABELS - Looking for acts
PUBLISHERS - looking for writers and acts
MANAGEMENTS -looking for acts and/or material
PRODUCTION COMPANIES - looking for ideas

Riviera Publishing
First online music publisher in the UK.
KlubKat
Dec's recommendation: Drop in on KlubKat, the On-Line magazine dedicated to promoting small bands. Their goal is to see smaller and upcoming bands given the chance to be noticed. They also help people to find the best live gigs and events in their area.

They run Jamming and Songwriters nights in the East Anglia area of the UK, bringing together many young bands and individuals just looking to jam with the stars of the future!

IQ Magazine
A unisex lifestyle magazine with an eclectic mix of articles and features. Fashion, Sport, Science and Music are all covered.
DEC'S RECOMMENDATIONS:
One guy who is currently benefiting from Dec's wisdom is Derry Jones, pianist and songwriter, who also shares Dec's view that we should help one another along this bumpy road through life.
To read some of his words, and perhaps find some new ideas visit his site www.Derrymusic.co.uk
He'd love to hear from you, and maybe together things can happen faster.
No hits yet, but we're getting nearer!
============================
I have made a good pal of Craig Lock...in New Zealand...he really knows what he is doing as regards book/novel writing.
Check out his site:
He says: EVER WANTED TO WRITE? ARTICLES, SHORT STORIES , POEMS or EVEN BOOKS and MAKE SOME MONEY?
How to get published? 15 entertaining lessons by a prolific author with comments and feedback. Have fun developing those creative talents.
Cllick On: www.nzenterprise.com
---
Con & Dec -The Bachelors
====================
I have also made some good pals at 'Dancescape'. They introduced me to the fascinating world of 'Dance' as a sport....really opened my eyes.
Check 'em out at: WWW.DANCESCAPE.COM -
You will find out what's New on www.DanceScape.Com, the world's leading lifestyle magazine and information centre about "Dance as Sport", focusing on the Olympic-recognized sport of competitive ballroom dancing or "DanceSport".
Please send an email to your dance friends who may also enjoy receiving DANCE-related NEWSFLASHES
Music On About.com MusicNewswire Music News on Excite Music on Lycos Deja.com Newsgroups RMMS (Newsgroup)
This is a growing list of links - so come back soon!
Con & Dec - The Bachelors
---
http://www.makehits.co.uk/links.htm -- Revised: 2000-08-30
Copyright © 1999, 2000 The Serious Writers Guild. All rights reserved.
Maintained by:

makehits.webmaster@jks.co.uk

---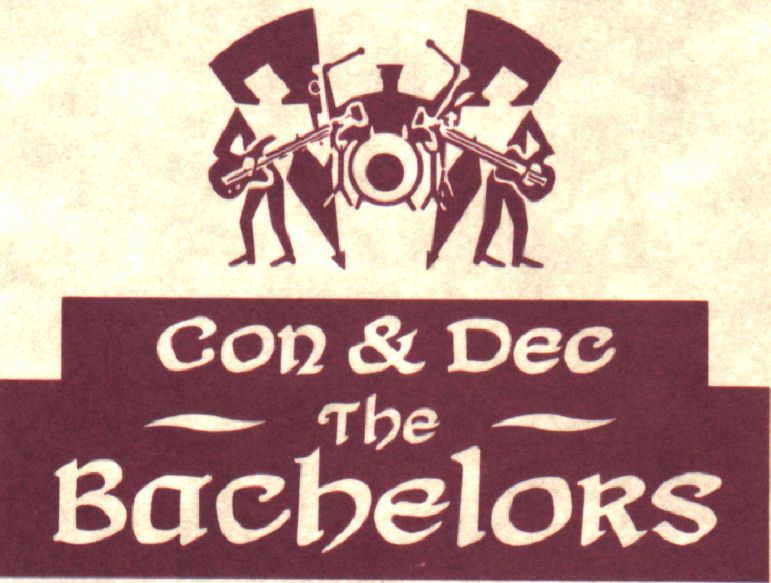 Home Con & Dec -
The Bachelors